By: Vaughan Paul, Vice President, Human Resources, Optus
Posted on 03 Mar 2016
We all have multiple personalities. At work, we can be the fearless, no-nonsense leader who commands a room's attention just by walking into it, but at home, we are the loving mother who reads a book to her child at bedtime.
As Vaughan Paul, Vice President of Human Resources for telecommunications giant Optus, pointed out in our recent conversation, HR leaders are starting to factor in the complexities of employees' personalities when it comes to their engagement practices.
As they take stock of how engaged their employees are, Vaughan and his team keep in mind that engagement is multi-dimensional and impacted by many different variables. He admits that even his own engagement level goes up and down, depending on a whole range of factors – health, personal life, the status of certain projects, the business cycle. As humans, it is natural for our engagement levels to wax and wane. And that fact is what more and more HR functions are beginning to recognise and appreciate, according to Vaughan.
An employee's mental state definitely plays a role in whether they are engaged in their work.
"There are three elements we consider: the person at work, the person at home and the person in the community," he notes. "At Optus, there is a concerted effort to focus on the mental health of employees as well as their physical health." Although the linkage to engagement isn't as clear, the company recognises that an employee's mental state definitely plays a role in whether they are engaged in their work. As for engaging with the community-minded millennials, Optus focuses on how the company is providing opportunities to connect more deeply with the communities in which it operates.
It's all about discretionary effort
Vaughan agrees that a high level of engagement can solve the challenge of organisational performance. Why? "Engagement comes down to discretionary effort. If you have a highly engaged workforce, you simply get better levels of productivity", Vaughan explains.
Beyond productivity, he believes that a number of positive outcomes occur when a company creates a good work environment, including better alignment with the organisation, stronger values, ethos and enhanced creativity. These things don't happen with low levels of engagement.
Highly engaged teams have fun, they banter, they take on extra activities.
"Ideas need passion and people who want to work on them. Disruptive people get in the way of change and stop innovation," cautions Vaughan.
How do you know you're getting discretionary effort? "The old method of measuring productivity was how many hours people worked," says Vaughan. "Now, it's about ideation, proactivity, people wanting to bring change rather than just 'doing the do.' Discretionary effort is when people bring ideas to the table or want to go outside of their role. Highly engaged teams have fun, they banter, they take on extra activities. Teams that aren't engaged are just doing what they're supposed to be doing and nothing more."
Fighting the Effects of Front-end Loading
Amid this talk of engagement, Vaughan acknowledges the tendency by many organisations to front-end load their talent strategy, focusing most of their efforts on engaging with talent during the attraction, acquisition and onboarding phases. In Vaughan's experience, engagement drops significantly after the first six months on the job, but then picks back up again around year three. By year 10, though, engagement tends to drop back down.
To combat this trend, Vaughan offers up some advice to HR leaders:
Recognise that, despite your best onboarding efforts, employees are going to struggle in the first 12 months.
Try to address the "honeymoon period" by measuring engagement during this timeframe and enlisting the help of recruitment management to proactively manage any issues that arise.
Don't oversell the company during recruitment – be transparent about the company's idiosyncrasies, warts and all.
Help new employees transition through the natural engagement drop by offering extra support.
Remember that HR provides oversight, but engagement comes down to the manager.
---
About The Author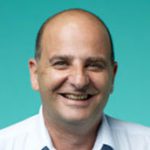 Vaughan Paul
Vice President, Human Resources, Optus