By: Robyn Batson, ​Group People & Development Manager​, Sussan Group
Posted on 02 Feb 2016
Some things never go out of fashion – a little black dress from Chanel, the refined Burberry trench coat, a colorful Hermes scarf. But when it comes to a wardrobe staple of the HR world – the engagement survey – is it time to consider retiring the trend?
After all, do we really need to survey engagement? Or, is it better to get back to the basics and make the measurement of engagement secondary to the activities of leadership and management, and, most especially, establishing a corporate culture?
For some organisations, it has become all about the measurement of engagement. Doing the work to support engagement doesn't seem to be as important as the measurement of it. In a recent discussion with Robyn Batson, Group People & Development Manager at major women's fashion retailer the Sussan Group, she shared her take on the subject.
For some organisations, it has become all about the measurement of engagement.
An award-winning HR professional – named the 2015 HR Executive of the Year by CEO Magazine – Robyn knows a thing or two about employee engagement. And, she says that she prefers for the Sussan Group to find ways to be an engaging company rather than finding ways to measure engagement levels once a year. Case in point: The Company has skipped the annual engagement survey this year and is basically just getting on with the business of managing their people well.
"There's a balance that needs to be struck. You need some data and metrics to provide a certain level of insight – the length of service time, what motivates employees – but I don't think engagement is all driven through an engagement survey," Robyn shares. "To have an engaged workforce, it needs to be about what's sitting behind the numbers and getting to know your employees."
At the Sussan Group, where its 4,000 person company is comprised largely of women across all age brackets, the HR team encourages face-to-face meetings among managers and staff to foster deeper engagement. The focus is on developing relationships and collaboration at a team level. "Our people generally love their managers – there is a strong connection there. People are genuinely not unhappy so they tend to stay," says Robyn.
The focus is on developing relationships and collaboration.
In order for this approach to work and keep employees engaged, however, leaders and managers must have a solid understanding of how to have productive, supportive conversations with their staff and explore their needs adequately. How does the Sussan Group ensure that its management teams have the right skills for this undertaking?
"Rather than having HR come in to fix everything or say 'you're doing the wrong thing,' we provide more coaching and support to our management team," Robyn explains. "We spend a lot investing in them. Our development practices are extensive – we bring in external experts, discuss topics like ethical leadership and mental health, and invite an experienced professional to come in and talk about negotiating and conflict resolution. We expose our leaders to different people and different environments."
With three distinct brands that have three distinct workforces, this step is particularly important. The company clearly recognises that a one-size-fits-all engagement approach won't cut it. Each brand has its own unique culture and managers are encouraged to use their discretion and let the culture inform how they go about keeping employees engaged, challenged and motivated. Instead of surveying employees and reactively addressing issues that arise from the survey results, the company focuses on getting ahead of the game through leadership development, coaching and mentoring.
Engagement often comes down to the simple things like leadership, open and honest communication, and just saying thank you.
This approach seems to be working for them – in the high turnover retail industry, the Sussan Group's executives stay an enviable 15 years on average and many of the team members that do leave eventually come back to the fold.
Robyn adds, "This is not a high paying industry so engagement often comes down to the simple things like leadership, open and honest communication, and just saying thank you. People need to feel valued and recognised, and it's important for companies to remember that it's not always about the money."
The Sussan Group has successfully established an engaged workforce by focusing on conversations, collaboration and coaching. Is it possible that other companies could take a page out of the company's lookbook and focus less on measuring engagement and more on driving it? Just as in the world of fashion, only time will tell whether this trend is here to stay.
---
About The Author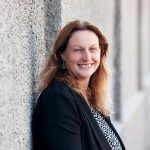 Robyn Batson
​Group People & Development Manager​, Sussan Group

Robyn joined the Sussan Group as Group People and Development Manager in 2004, and is responsible for the HR strategy across the Sussan Group – 4,000 employees across multiple brands and locations. Prior to this, Robyn worked with Coles Myer in a range of State, National, Shared Services & Corporate HR roles for over 17 years.