By: Yvette Montero Salvatico, Managing Director, Kedge
Posted on 12 Jan 2016
What's the biggest difference between being an employee and an entrepreneur? How does that impact on energy and engagement?
Here, former Disney Company employee turned entrepreneur, Yvette Montero-Salvatico, gives her views.
---
About The Author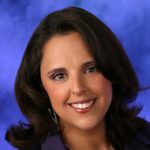 Yvette Montero Salvatico
Managing Director, Kedge

Yvette has over 15 years of corporate experience with multi-national firms such as Kimberly-Clark and The Walt Disney Company, ​where ​she led the Future Workforce Insights division, identifying future workforce trends and leveraging foresight models and techniques​.​