By: Kyle Lagunas, Research Manager, Emerging Trends Technologies - Talent Acquisition & Staffing Services`, IDC
Posted on 08 Jan 2016
Everyone starts a new job 100% engaged – right?
How can you ensure a new starter's first experiences match their anticipation?
Industry analyst and researcher Kyle Lagunas speaks to the critical role of best practice employee onboarding in keeping the dream alive.
---
About The Author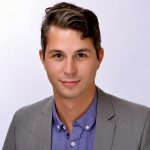 Kyle Lagunas
Research Manager, Emerging Trends Technologies - Talent Acquisition & Staffing Services`, IDC

As a talent acquisition specialist, Kyle keeps tabs on key practices in sourcing, recruiting, assessing, hiring and retention strategies and technologies. Through primary research and deep analysis, he keeps today's business leaders in touch with important conversations and emerging trends in the rapidly changing world of talent.