By: Sylvia Vorhauser-Smith, SVP, Global Research, PageUp
Posted on 10 Dec 2015
No longer a war for talent, not even a war for fit. In a global talent market, employees opt in.
Engagement matters. Strong employee engagement:
Solves the business problem of organisational performance, and
Builds a sustainable workforce for the future.
To engage a workforce is to align the workplace with the wants and needs of individuals. Organisations that create an inspiring and rewarding environment also create the conditions in which people can achieve their best and make a difference. Network effects ensure talent will attract more talent and a high performing culture ensues.
---
About The Author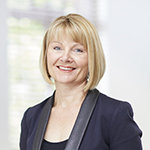 Sylvia Vorhauser-Smith
SVP, Global Research, PageUp

Sylvia is a regular speaker in the field of human capital management and neuroscience and drives research and thought-leadership at PageUp. She has more than 25 years of experience in corporate and entrepreneurial business environments, including positions as Head of Selection and Development at Westpac Banking Corporation and Human Resources Manager for Citibank Limited.