By: Patrick Sharry, Director, People and Decisions
Posted on 10 Dec 2015
"It's hard to beat someone at tennis that's hitting a million balls a year." Patrick shares some of his MBA program teachings from the works of Nobel laureate Daniel Kahneman and psychologist Gary Klein, which highlight the crucial role practice and feedback have on our ability to learn and succeed.
In the workplace, the techniques underpinning effective performance discussions are amongst the most under-rated and under-practiced of all leadership skills. Yet the impact on productivity and engagement is enormous.
---
About The Author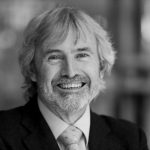 Patrick Sharry
Director, People and Decisions

Patrick has extensive experience working as a consultant in both the public and private sectors. His clients regard him as an expert facilitator and he is regularly called on to assist with complex problems and difficult situations that need an expert and reliable hand. He has taught at University level in Australia and the UK, and is currently on the adjunct faculty of the Australian Graduate School of Management. Patrick holds a Master of Science in Decision Sciences from the London School of Economics, Master of Education in Mathematics Education from QUT, a Graduate Diploma of Teaching and a Bachelor of Arts. Patrick is a Director of People and Decisions.