By: Brita Goodwin, ​General Manager, People & Culture - Retail​, The Just Group
Posted on 10 Dec 2015
Reframing a conversation to focus on the intent of supporting an employee's success rather than criticising performance, dramatically shifts the way in which the subsequent content is heard.
Diffusing the inherent threat in performance discussions is key to both improving growth and performance outcomes as well as increasing employee engagement.
---
About The Author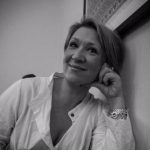 Brita Goodwin
​General Manager, People & Culture - Retail​, The Just Group

Brita has more than 11 years of human resources experience in a number of senior roles in major retail organisations in Australia. Brita joined The Just Group in 2014 as General Manager Human Resources for Retail, prior to this Brita was General Manager Human Resources of Jones the Grocer and held numerous senior human resources roles at David Jones.