By: Brita Goodwin, ​General Manager, People & Culture - Retail​, The Just Group
Posted on 03 Nov 2015
Brita Goodwin knows the retail sector very well. The Just Group is a leading fashion and apparel retailer with more than 1,000 outlets across Australia, New Zealand, South Africa, Singapore and the U.K. You know the brands: Just Jeans, Peter Alexander, Dotti, Portmans, Jacqui-E, JayJays and Smiggle. Across the group, Brita oversees 6,500+ employees.
Brita's passion for retail has extended close to 10 years, starting at David Jones. She has seen quite a bit during her intense career. The retail industry constantly balances extreme efficiencies in a high volume, low margin business with the quest to provide customers – as well as employees – with an experience that keeps them engaged and eager to see what's next.
"Retail attracts a young, flexible workforce," comments Brita. "In order to engage them, you must understand what they need and how they connect. For example, when it comes to communications, email is hopeless; but consider how many younger candidates are inseparable from their smartphones. So, we SMS job offers to them. Years ago, that would have been unheard of."
Yet, when asked if HR is disconnected, Brita pauses. "Yes, somewhat. Being too technology-centric means you can lose the human connection. In our industry, it is crucial to forge an emotional connection with customers and the employees who serve them." It's a matter of balance.
There is definitely scope for more integration between HR and business metrics
Brita believes there are significant benefits to being more technology driven; however, most HR professionals are inclined to understand people more so than the data and metrics behind them. "We recognise the need to be more predictive in our workforce planning," she notes, "and other parts of our business are keen to have workforce insights – such as vacancy and turnover metrics – which impact their daily operations. There is definitely scope for more integration between HR and business metrics."
So much revolves around the retail stores and the experiences created in them. Store managers are already very busy, observes Brita. They need an HR relationship that supports operations and the decisions necessary at the store level. That's another reason why she sees HR generalists as continuing to expand their skills to become more effective business partners. While for some people, business acumen conflicts with employee advocacy, the HR professional of the future will understand how HR systems can foster engagement, communicate culture and share knowledge.
We asked Brita about the future of bricks-and-mortar workforces vs. the talent required to run online commerce. She believes they will continue to co-exist, adding further complexity to the skill sets required to properly staff both. "Each provides a different and complementary shopping experience," she said. "Online is quite efficient, yet if I want to spend the afternoon shopping with my girlfriends, that cannot be replicated online."
Technology tools will never replace human interaction: whether in the workplace or in the retail store.
Clearly, Brita is onto something. While HR technology creates operational efficiencies and ensures the effective use of labour, technology tools will never replace human interaction: whether in the workplace or in the retail store.
---
About The Author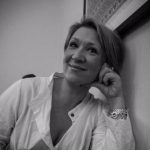 Brita Goodwin
​General Manager, People & Culture - Retail​, The Just Group

Brita has more than 11 years of human resources experience in a number of senior roles in major retail organisations in Australia. Brita joined The Just Group in 2014 as General Manager Human Resources for Retail, prior to this Brita was General Manager Human Resources of Jones the Grocer and held numerous senior human resources roles at David Jones.