By: Michelle Dervan, Head of Human Resources, The Brotherhood of Saint Laurence
Posted on 20 Oct 2015
"Completely disconnected," exclaims Michelle Dervan, HRD at Sensis, answering the Lab 1 topic question: in a hyper-connected world, is HR disconnected? "We finally have a seat at the table," says Michelle, "but it's from an HR standpoint instead of a true business contributor. HR needs to add to the business conversation, not just report on how long it takes to fill a job!"
Sensis is Australia's No. 1 marketing services company. Delivering smart solutions is the company's mantra, which requires smart people, innovative technologies and continual process improvement. Michelle's HR expertise is invaluable for the people aspect; she knows how to ask the tough questions and when to simplify and demystify overly architected scenarios so they can be better embraced by candidates, employees and colleagues.
Change is on the horizon and it's happening fast
One trend she's keenly watching is the inevitable intergenerational shift in the workforce. Millennials have different sensibilities than their boomer colleagues – accustomed to being self-managed, self-instructed and working to outcomes, they seek collaboration instead of barrier-building. Wanting to be connected to causes – philanthropic yet also the business imperative – Michelle can see this shift resulting in fewer managers; in fact, she expresses concern that adding more managers in this environment might actually thwart the benefits of accelerated change.
Great HR people are those who are looking outward and globally
Changes in the workforce also mean changes for HR. Average HR professionals – in her estimation – are focused solely within. Great HR people are those who are looking outward and globally, as that's where the future lies. Sadly, rather than being ready for what's coming, HR lags behind emerging trends and constantly seeks to play catch up.
When asked what keeps her up at night, Michelle points to the replacement of skilled labour as well as sourcing talent for new positions not even dreamed of yet. In her line of business, that's a reality that comes into focus quickly; for example, 10 years ago, the idea that an organisation would need social media marketing talent seemed absurd. Today, no marketing services firm worth its salt would have less than stellar social media stars on staff.
Some organisations aren't ready to relinquish control of workers yet
Michelle contemplates the role of freelancers as part of the future workforce. "Some organisations aren't ready to relinquish control of workers yet," she observed. "As in: I can't see them, therefore, I can't manage them." That's changing rapidly and a major mindset shift is underway to effectively implement remote and virtual workers, ensuring they are as connected to the bigger organisation.
Staying connected comes down to quality conversations
Sensis has established a Hub that connects all its workers – like Yammer but with a lot more content, such as learning modules. If an employee is onsite with a client and needs fast access to internal data, they login to the Hub remotely. Michelle commented that Sensis' Hub is particularly valuable for contextual learning, because it contains trend data and meaningful analytics instead of endless pages of unsubstantiated text.
Technology does play an important role at Sensis, especially in connecting performance outcomes in a remote working environment. Michelle commented, "The best tools in the world still won't drive a quality conversation. Good technologies might allow HR and managers to connect the dots on the workforce, but going forward, it's all about social. Individuals want to own their performance and their development. Too much structure repels creative talent – yet another reason why HR needs to stop worrying about the traditional, the transactional and the administrative. We need to be future-focused and strategic in order to thrive. And we need to empower line managers and employees to communicate effectively and get the job done – a lot boils down to just bringing back a bit of common sense."
---
About The Author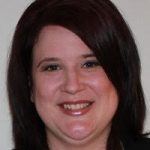 Michelle Dervan
Head of Human Resources, The Brotherhood of Saint Laurence

Michelle has over 19 years of human resources experience and she has held various senior human resources positions at Telstra, Optus and Westpac. She was previously the Human Resources Director of Sensis, with responsibility for strategically leading the Human Resources function for the organisation.