Posted on 16 Jan 2015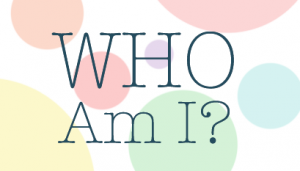 This might give away my age already, but my first memory of a computer was at Primary School, using Windows 95! Although we did also have a floppy drive computer at home, it must have been an Apple 2E from what I remember which I mainly used for playing pirated games (just quietly!).
I never thought much about what I wanted to be until I started building games like Maps in Warcraft 3. In my IT classes in year 11 and 12, instead of doing course work I would build games. It was just an interest I had, none of my friends were really into it.
It was back then that I learnt my first lesson in backing things up – something that's vital with the work I do now. I used to save everything to my iPod – until one day it was stolen. All my hard work – gone!
In VCE I actually wanted to be a pilot before I decided I wanted to get into games. I went on to do a BICT in Games Development Programming at Swinburne University and learnt heaps!
I did my IBL (Industry-based learning) at a place called Object Mastery, went back to Uni for a year and then joined PageUp.
I've been working at PageUp for a month now. One of the first things I discovered was that software development at PageUp is defined by various schools of fish. I'm part of the Mantarays – a team of developers whose core focus is building and innovating PageUp's Recruitment module.
What are you working on right now?
Right now, I'm working on building new forms for our Onboarding product. Everything from tax compliance forms, to health forms – any form a new starter may need to complete when being onboarded by a client – I bring them to life and make them work.
It's cooler than it sounds – we're now writing the code in a way that means clients can customise and build their own forms and this is being rolled out across 180 countries. It's a pretty big deal to our clients given the onboarding requirements across the globe are so diverse.The forms need to be flexible enough to support onboarding in any country.
When I'm not doing that, I help out on responding to support cases so there's still lots of variety in my day.
What's the best thing about working at PageUp?
The best thing about it would have to be the people. It's a lot friendlier than other places I've worked. There's a big focus on people, and it's just fun, which makes you want to come to work. There's Friday night drinks, lots of events, and the work environment is really supportive. I work in an open plan, so any roadblocks I come across are easy to get help on – we have a team 'Stand-up' every morning so that really helps. Overall, there is a real push towards technology innovation at PageUp which I love.
If you had one super power what would it be?
The ability to code at the speed of light.
What's the coolest thing you've done today?
I solved my Rubik's cube.
Who are you?
I am:
A Graduate Software Developer at PageUp…
Also known as Josh Toth 🙂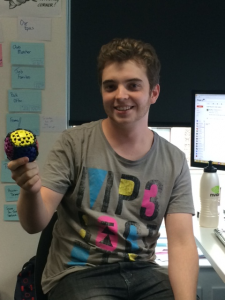 [ssba]
At PageUp, we're always on the hunt for enthusiastic, exceptional talent so head over to our Careers page to find out more about our company culture and all of our current opportunities!