Proactive talent acquisition made simple.
Contact us today for a demo
PageUp Recruitment facilitates accurate and objective decisions for hiring top talent that can grow with the business, and ensure that you have
the right people
in the right place
at the right time
and aligned with your business objectives.
PageUp Recruitment combines
innovative technology with
best-practice selection and assessment methodology.
PageUp Recruitment ensures that you attract, identify and select the best talent. In addition, integrating competency, motivational fit and cultural fit requirements into the recruitment process means you'll place the candidates best suited to ke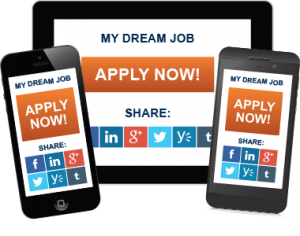 ep your organization ahead of the competition.
Robust Functionality
PageUp Recruitment is flexible, secure, fast  and has a proven delivery and performance record with millions of applicants having already passed through dedicated databases globally. Delivered as Software as a Service (SaaS) PageUp Recruitment efficiently manage every step of the entire recruitment process, from attracting, sourcing, selecting, offering and inducting your new employees.
Powerful Reporting
Detailed reporting and embedded dashboard analytics are available within pageUp Recruitment to provide your team with actionable intelligence regarding recruitment activities and enabling strategic decision making.
Seamless Integration
PageUp Recruitment seamlessly integrates with
online test providers
job boards
background investigation providers
e-learning platforms
core human resources systems, including payroll, performance management, development and compensation planning.
Employee Onboarding
Onboarding employees is a key element of an overall talent management strategy. PageUp Onboarding allows for seamless integration with your recruitment and core human resources systems, including payroll, HRIS and benefits.
Contractor Management
PageUp Contractor Management streamlines the recruitment process for contractors, while detailed, real time reports, provide greater transparency into contractor activity.
Contact us to learn how the PageUp Recruitment can help you acquire a talented workforce.